We design, sell and install photovoltaic solar panel systems for homes and businesses in Franklin and surrounding counties for both residential and commercial use.  Our specialty is residential and small commercial solar systems.
We handle all phases of solar electric systems, including site evaluation, permitting, and installation.
We are also absolutely committed to safety and provide ongoing education to our personnel t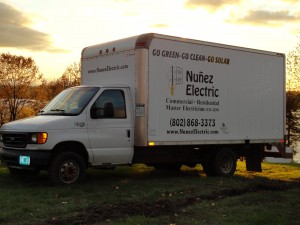 o ensure complete compliance with best practice standards.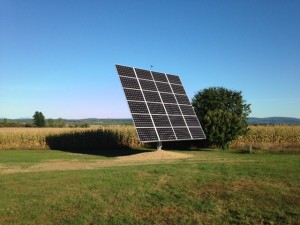 Over the course of our company's history we have established an impeccable reputation for total professionalism. It is built on excellent service and quality work.
To maintain this reputation requires active participation of every Nuñez Electric employee, which has been achieved with great success.
Our services and products are guaranteed and come highly recommended by our clients.
We invite you to browse through our website and find out more about our company.
Call Nuñez Electric, LLC today at (802) 868-3373 to schedule a No Cost Consultation!
         Master Electrician #EM4299                       PV Installation Professional PV-041115-011456