The benefits to going solar are numerous and include;
Saving the Environment –
Reducing Your Carbon Footprint
Clean Power
Reducing Fossil Fuel Usage
Reducing Electrical Bill
Green Lifestyle
Property Appreciation



Providing Swanton, St. Albans, Grande Isle, Alburgh, & Surrounding Areas with Expert Solar Solutions.

Nuñez Electric, LLC handles all phases of solar electric systems including site evaluation, permitting, and installation. We will handle the state incentive and utility application paperwork, and will receive the incentives directly from the state. We are a Renewable Energy Vermont PV Partner Installer and a qualified All Earth solar tracker installer.  The All Earth solar tracker is a dual-axis active tracker which uses GPS (Global Positioning System) to ensure the solar panels always follow the sun, producing the maximum amount of electricity possible, up to 45% more than a fixed roof-mounted system of the same size.

Our systems include inverter, PV modules, tracker& base installation, data acquisition/communications equipment, conduit, wire, and connection hardware for all electrical connections, lifetime web monitoring, and 10 year complete warranty. Base install price may vary depending on local conditions.
Call us today to get started and to set up a site evaluation!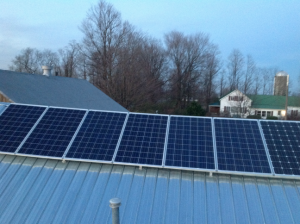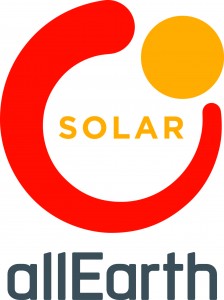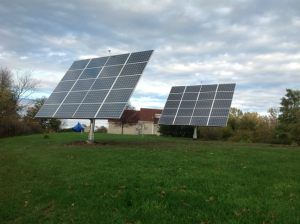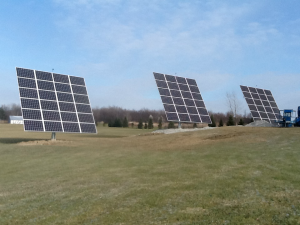 At Nuñez Electric, LLC, we have made it a priority to learn about energy tax credits, rebates, and financial incentives, so we can help our customers get the most savings and best value on their solar systems.  We are not tax professionals though, and individual tax situations can vary.  You should consult your own tax professional to clarify your tax issues.   For more information about State and Federal tax credits for renewables and efficiency, please see:  dsireusa.org